Welcome!
Edwards County ILGenWeb is a free genealogical site about the history of the county. We hope you find helpful clues for your research of Edwards county ancestors.
Are you familiar with the area? Do you have a family tree connection to the area? Volunteers are always needed! Please consider contributing your pieces of Edwards County family history. Corrections, updates, and additions to this site are always welcome. If you are interested in helping, please contact the ILGenWeb State Coordinator.
County Coordinator: YOU? Edwards County ILGenWeb is AVAILABLE FOR ADOPTION.
COUNTY FORMATION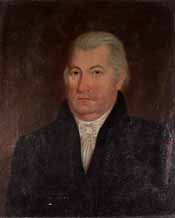 Edwards County was created in 1814.
The original boundries ran from where the Bompas enters the Wabash (near Grayville), west to the third meridian (near Mt. Vernon), and north to Canada, including portions of Wisconsin and Michigan. The country seat was Palmyra, near what is now Mt. Carmel and Patton in Wabash County, Illinois.
Edwards county was named in honor of the first governor (1809-1818) of the territory of Illinois, Ninian Edwards.